Buenos Aires, capital of Argentina ,won the yearly award of Sustainable Transport 2014 due to it's continuous efforts to reduce the emissions of CO2, improve urban mobility and the walking- and cycling paths in Buenos Aires. The Secretary of Transportation Guillermo Dietrich was honored and proud to receive this award.
Buenos Aires' largest avenue of the world, called Avenida 9 de Julio,  decreased its amount of lanes by changing some of  them to bus-only lanes to increase the speed of the public transportation. This is called a Bus Rapid Transit (BRT) system, and there are 17 stops located the middle lane where 11 different bus lines pass by. Thanks to this, traveling within Buenos Aires has improved for approximately 200,000 people on a daily basis.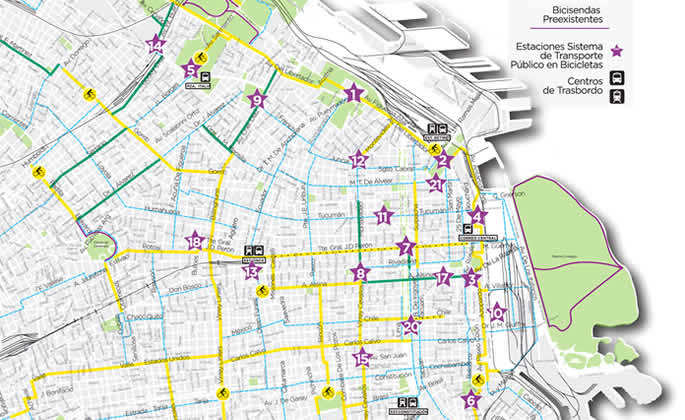 Moreover, another long BRT route was opened which created safer areas for walkers and cyclers, in order to make this way of moving oneself more comfortable and attractive. Buenos Aires Secretary of Transportation wants to give people the feeling that this is also a city to have a walk or take the bike. Especially the downtown area has improved its conditions for pedestrians.  With the increased use of the bike instead of the car, the CO2 emissions significantly decreased.