According to the American site 'thetoptens.com' where people can vote for all kinds of things Argentina is in the top 3 of countries who make a chance to win the FIFA World Cup Brazil 2014. This is the top ten according to the users of the website:
Germany
Brazil
Argentina
Spain
Italy
Portugal
The Netherlands
England
Belgium
France
Germany is said to have the most complete team. The can create two different kinds of teams with all the players they have. After Argentina they have the best striking ammunition.
Brazil is also one of the most likely winners because they are the host country of the cup. Another reason for Brazil to win the World Cup is that they just have excellent players in the team.
Argentina is probably the strongest country for attacking. They have the now already legendary Lionel Messi, and besides him there is also Aguero, Higuain, Di Maria and Tevez who are really top players in the team.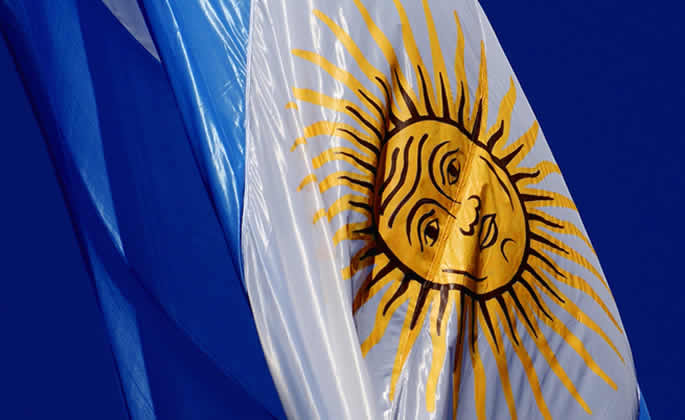 Spain is said to have the most complete team, Italy an underestimated team and Portugal has a weapon, not secret as the whole world knows him, Cristiano Ronaldo. According to some people Holland makes a chance because of Snijder, Van Persie and Robben in the team. Let's see if the team Is strong again after a disastrous European Championship. England is just a strong football nation in many people eyes.

Surprisingly Belgium is in the top ten. Three years ago the small European country was listed in the top sixty in the world and know (mid-2014) they are constantly between place 6 and 11 in the world. The team is full of talents, like Courtois, Hazard, Fellaini, Witsel, Kompany and Lukaku. The coach wants to end very high in this World Cup. This country, famous for fries, chocolate, waffles, beer and comic books can be the surprise of this cup.

France is just like England a football nation with a real hunger to win.

Let's see what time will bring. If you are traveling in Buenosaires, or living here as an expat, you can either choose support your country, or Argentina during all there games that will be broadcasted on big screens at Plaza San Martin and Parque Centenario in Buenos Aires.