Adventure Sports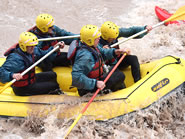 If you are interested in adventure sports and various outdoor adventures, you will need to head outside of Buenos Aires to towns such as Bariloche, Cordoba, Ushuaya or Salta. Buenos Aires is a city to enjoy the lazy life of eating out, shopping, visiting museums and partying. To keep in shape after all of this dining out and self pampering there are plenty of sport options available.
Learn Spanish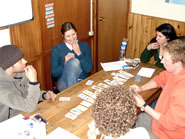 If you have the opportunity to live in Buenos Aires for awhile it has uncountable things to do and see. Interacting as much as you can with the locals will only enhance your experience while in the big city. Who wouldn't want to have a chat in the bar with a local, flirt with the handsome Argentineans or speak some local slang on the street?
Shopping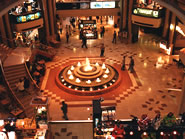 Buenos Aires is a small piece of heaven for those who love to shop for clothes. You can shop till you drop in this city that has thousands of stores at your disposal. There is an advantage for those people with a hard currency like the Euro, because the Argentinean Peso is decreasing in its value.

Nightlife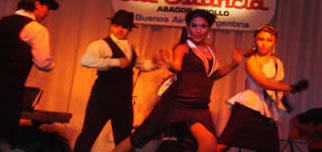 Buenos Aires is a city that shows two sides to itself, with a more relaxed atmosphere during the day and a happening party nightlife after dark. Porteños, the inhabitants of Buenos Aires, are real party people. Their love of life is obvious as soon as you hit up one of the dance clubs, which are packed nearly every night of the week. The flashier clubs of Buenos Aires are still among the best in South America; both for the music and for their quality.
Gastronomy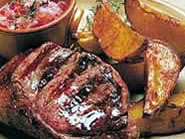 Because of the low exchange rate for the peso, Buenos Aires has become a very affordable place to dine out. However, its affordability is not the only reason to eat out in this fantastic city. Buenos Aires has hundreds of dining options all of high quality and diverse style. You can choose between delicious Middle Eastern foods in the neighborhood of Palermo, to a typical Bife de Lomo in San Telmo.