---
In the vibrant city of Buenos Aires a world of accommodation options awaits you. Whether you're a budget traveler, a luxury seeker, or someone in between, Buenos Aires offers a diverse range of accommodations to suit every taste and budget. Let's explore the different neighborhoods, discuss the cost of accommodation, provide recommendations, offer tips for finding the perfect place to stay, and highlight the unique aspects of securing accommodation in Buenos Aires.
---
---
Neighborhoods to Consider:
Buenos Aires is a city of distinct neighborhoods, each with its own charm and character. When choosing accommodation, consider the following neighborhoods:
---
---
Palermo:
Known for its trendy atmosphere, Palermo offers a mix of boutique hotels, stylish apartments, and cozy bed and breakfasts. It's a great choice for those seeking a vibrant nightlife, excellent dining options, and proximity to green spaces like Bosques de Palermo.
---
---
Recoleta:
If you prefer a more upscale experience, Recoleta is the neighborhood for you. This elegant area is home to luxury hotels, upscale apartments, and boutique guesthouses. Recoleta is renowned for its beautiful architecture, the famous Recoleta Cemetery, and cultural attractions like the MALBA museum.
---
---
San Telmo:
For a bohemian and artistic vibe, San Telmo is the perfect choice. This historic neighborhood offers charming guesthouses, budget-friendly hostels, and unique Airbnb options. San Telmo is famous for its cobblestone streets, antique markets, tango bars, and the Sunday market on Plaza Dorrego.
---
---
Puerto Madero:
If you prefer a modern and upscale setting, Puerto Madero won't disappoint. This waterfront neighborhood boasts luxurious hotels with stunning views of the river, sleek apartments, and high-end serviced apartments. It's an excellent choice for those seeking a cosmopolitan ambiance and fine dining experiences.
---
---
Cost of Accommodation in Buenos Aires
The cost of accommodation in Buenos Aires can vary depending on the neighborhood, the type of accommodation, and the time of year. Overall, Buenos Aires offers options to suit different budgets. Budget travelers can find affordable hostels and guesthouses in various neighborhoods. Mid-range options include comfortable hotels, apartments, and Airbnb rentals. Luxury seekers can indulge in upscale hotels and serviced apartments that provide top-notch amenities and personalized services. Prices tend to be higher during the peak tourist season (November to March) and major events, so booking in advance are recommended.
Recommendations and Tips to find accommodation in Buenos Aires
---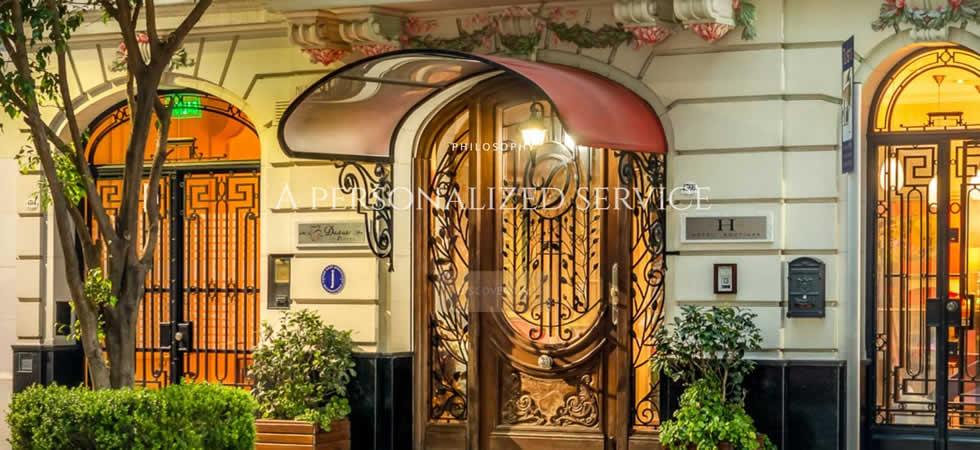 Research and compare prices: Utilize online booking platforms to compare prices, read reviews, and find the best deals. It's wise to book directly with hotels or trusted websites to ensure a smooth experience.
Consider location and transportation: Choose accommodation near public transportation options for easy access to attractions. Consider your itinerary and select a neighborhood that aligns with your preferences.
Safety: Buenos Aires is generally safe, but it's advisable to stay in well-populated areas, especially if you're a solo traveler. Read reviews and choose accommodations with good security measures.
Check amenities: Look for accommodations that offer the amenities you desire, such as Wi-Fi, breakfast, air conditioning, or a swimming pool.
---
---
Unique Accommodation Experiences
In addition to traditional hotels and hostels, Buenos Aires offers unique accommodation experiences. For instance, you can consider staying in an estancia (ranch) in the countryside surrounding the city, where you can immerse yourself in the gaucho culture. Another option is to book a stay in a boutique hotel or guesthouse housed in a beautifully restored historic building, offering a glimpse into Buenos Aires' architectural heritage.
Finding accommodation in Buenos Aires is an exciting endeavor that allows you to tailor your stay to your preferences and budget. By considering the neighborhoods, understanding the cost of accommodation, and following the recommendations and tips provided, you'll be well-equipped to find the perfect place to call home during your visit to Buenos Aires.
Remember, Buenos Aires is a city that offers something for everyone. Whether you're seeking a lively atmosphere, cultural immersion, or a peaceful retreat, there is an accommodation option that will suit your needs. Take the time to explore the different neighborhoods, each with its own distinct vibe and attractions, and choose the one that aligns with your interests and preferences.
Additionally, don't be afraid to venture beyond traditional hotels and consider alternative accommodation options. Airbnb rentals provide a chance to experience Buenos Aires like a local, staying in unique apartments with personalized touches. Similarly, boutique hotels and guesthouses offer a more intimate and personalized experience, often housed in historic buildings that exude charm and character.
When planning your trip, it's a good idea to book your accommodation in Buenos Aires in advance, especially during the peak tourist season or if you have specific preferences. This ensures that you secure your preferred choice and potentially benefit from early booking discounts. Remember to read reviews, check the amenities offered, and consider the location in relation to your planned activities and attractions.
Lastly, embrace the adventure of finding the perfect accommodation in Buenos Aires. Whether you're captivated by the vibrant energy of Palermo, enchanted by the elegance of Recoleta, or charmed by the bohemian spirit of San Telmo, each neighborhood has its own allure and unique experiences to offer. Start your journey to Buenos Aires by immersing yourself in the variety of accommodation options available. Find the neighborhood that speaks to you, consider your budget and preferences, and get ready to create unforgettable memories in the captivating city of Buenos Aires.
---