---
---
A Comprehensive Guide to Transportation in Buenos Aires
Welcome to Buenos Aires, a vibrant and bustling city with many transportation options to help you navigate its streets. Read our comprehensive guide to transportation in this captivating city. From the efficient metro system to the extensive bus network and various other options, this guide will equip newcomers with all the information they need to traverse Buenos Aires safely, affordably, and conveniently.
---
---
---
Understanding the Transport System
Buenos Aires boasts a well-developed transportation infrastructure catering to residents and visitors. The primary modes of transportation include the metro ("el subte"), buses, taxis, and ridesharing apps.
---
---
Transportation Safety
Buenos Aires is generally a safe city for public transportation. The metro and buses are well-maintained and have security personnel present. It is advisable to be cautious of your belongings and remain aware of your surroundings, especially during peak hours. Avoid displaying valuable items and keep an eye on your belongings to prevent theft or pickpocketing. When taking taxis or ridesharing services, use licensed and reputable operators for safety.
---
---
Fare Prices and Affordability of Transport in Buenos Aires
Transportation in Buenos Aires is relatively affordable compared to many other major cities worldwide. Metro and bus fares are reasonable, and a single metro or bus ride cost is significantly cheaper with a SUBE card compared to paying in cash. The price depends on the distance traveled. On the other hand, taxis have higher fares, but they are still relatively affordable compared to taxis in other major cities. Ridesharing apps like Uber offer competitive prices, often similar to or slightly higher than traditional taxis.
---
---
Recommended Modes of Transportation:
Using the metro and buses is highly recommended for newcomers to Buenos Aires. The metro provides a fast and efficient way to navigate the city, especially during peak hours when traffic congestion is expected. The SUBE card (see below) makes using public transportation seamless, allowing you to quickly transfer between the metro and buses without the hassle of purchasing separate tickets. Buses are an excellent option for reaching destinations not served by the metro and offer a chance to see different neighborhoods along the way.
The metro, particularly Line B and Line D, is popular among locals and tourists due to its extensive coverage and accessibility to key areas of interest.
---
---
Subte in Buenos Aires (metro system)
Metro System (Subte): The metro is one of the most popular and efficient ways to get around Buenos Aires. The city's subway system comprises six lines labeled A to H (currently under construction). The most commonly used lines for tourists are Line B (red) and Line D (green), as they cover popular areas such as Palermo, Recoleta, and downtown Buenos Aires. The metro operates from around 5:00 am until 10:30 pm on weekdays, with extended hours on weekends and holidays. Fares are affordable, and you can purchase a rechargeable SUBE card (see below), which allows you to travel on the metro and buses.
---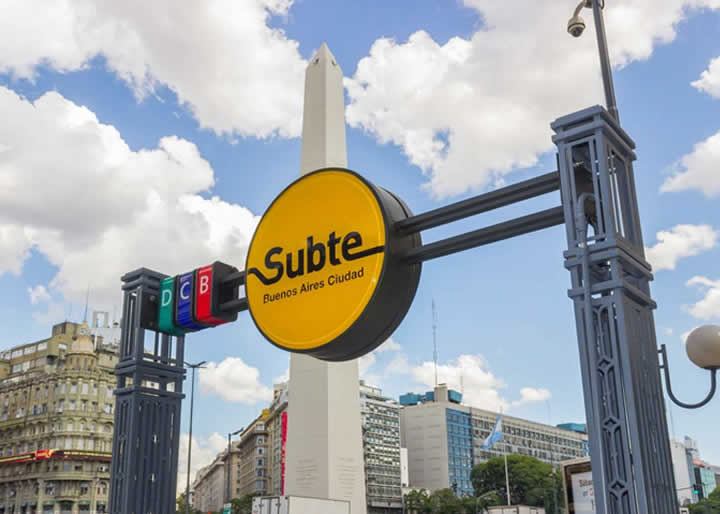 Overview of the Subte lines and their respective routes in Buenos Aires:
Line A (Light Blue):
Line A is the oldest and first line of the Buenos Aires Subte. It runs from Plaza de Mayo in the city center to San Pedrito in the neighborhood of Flores. Along its route, Line A stops at iconic landmarks such as the Congress, Avenida de Mayo, and Plaza de Mayo.
Line B (Red):
Line B stretches from Leandro N. Alem in the city center to Juan Manuel de Rosas in the neighborhood of Villa Urquiza. This line is particularly popular among tourists as it passes through neighborhoods like Recoleta, Palermo, and Villa Crespo, where you'll find attractions such as the Recoleta Cemetery and Palermo Soho.
Line C (Blue):
Line C runs from Retiro to Constitución, connecting the northern and southern parts of the city. It stops at key locations such as the Obelisco, the Retiro train station, and the Argentine National Congress.
Line D (Green):
Line D runs from Catedral to Congreso de Tucumán in the neighborhood of Villa Lugano. This line is essential for accessing neighborhoods like Belgrano, Palermo, and Almagro. Notable stops include Plaza Italia, Palermo Hollywood, and the iconic Teatro Colón.
Line E (Purple):
Line E stretches from Retiro to Plaza de los Virreyes. It connects the city center with southern neighborhoods like Constitución, San Cristóbal, and Pompeya.
Line H (Yellow):
Line H runs from Las Heras to Hospitales. It connects the Recoleta and Palermo neighborhoods with the southern areas of Parque Patricios and Nueva Pompeya. Line H is the newest addition to the Subte network and features modern trains and stations.
---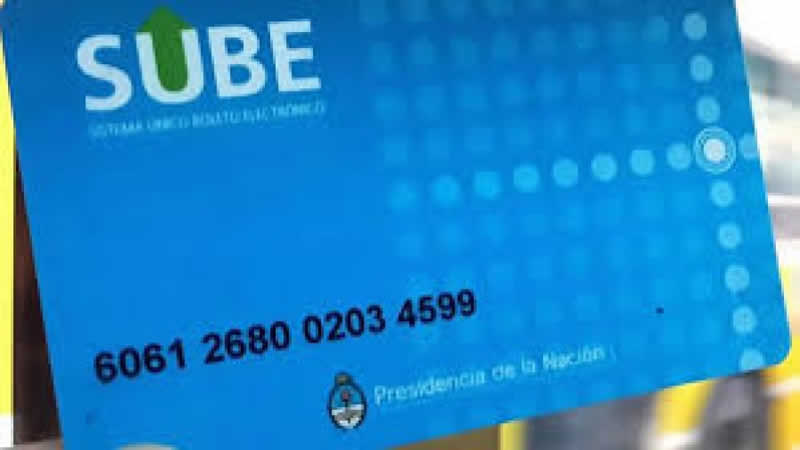 Line P (Light Green):
Line P is a proposed line that is currently under construction. Its planned route will run from the Retiro train station to the southern neighborhood of Barracas.
The Buenos Aires Subte operates at different hours depending on the day of the week and the specific line. Generally, the Subte operates as follows:
Weekdays (Monday to Friday):
The first train departs from the initial station around 5:00 am.
The last train departs from the initial station between 10:30 pm and 11:30 pm (depending on the line).
Please note that Line H has extended hours on weekdays, with the last train departing later than the other lines.
Saturdays, Sundays, and Holidays:
The first train departs from the initial station around 6:00 am.
The last train departs from the initial station between 10:30 pm and 11:30 pm (depending on the line).
These general operating hours may vary slightly on specific days or due to maintenance work or other circumstances. You can check the official Buenos Aires Subte website or the BA Cómo Llego app for the most up-to-date and accurate information regarding the operating hours of each Subte line.
---
---
Transport Card: SUBE Card
Acquiring a SUBE Card: To use public transportation in Buenos Aires, we recommend you obtain a SUBE card. These cards can be purchased at various locations, including subway stations, certain kiosks, and some post offices. YOu can load it with credit, which deducts the fare automatically when you swipe it upon entering the metro or boarding a bus. Use the card also for trains and some suburban buses.
---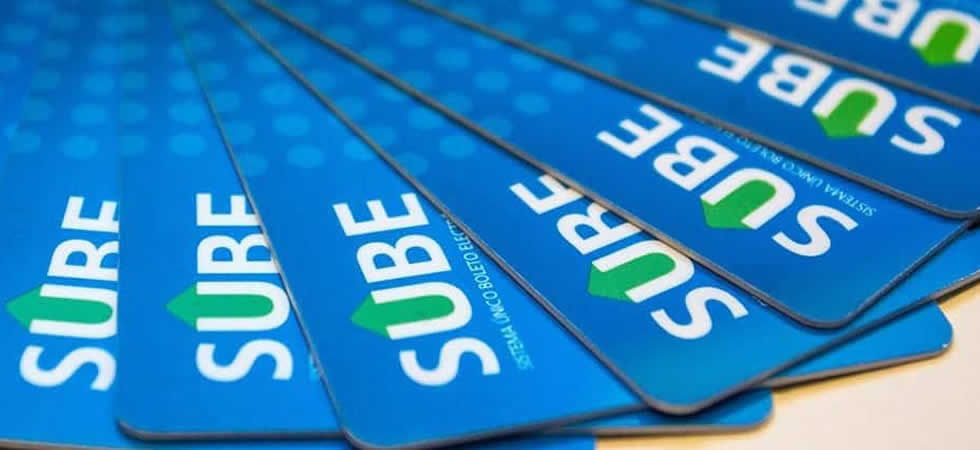 ---
---
Buses in Buenos Aires
Buenos Aires boasts an extensive bus network that covers virtually every corner of the city. Buses, known as colectivos, are affordable and convenient for getting around. With numerous bus lines and a vast network, buses provide access to neighborhoods and areas that the metro may not serve. You can use your SUBE card to pay for bus fares, and the price depends on the distance traveled.
---
---
Taxis in Buenos Aires
Taxis in Buenos Aires: Taxis are a common sight in Buenos Aires, and they offer a convenient way to get around, especially if you prefer door-to-door service. Taxis can be hailed on the street or found at designated taxi stands. Make sure the cab has a working meter (reloj) and that the driver starts it at the beginning of the journey. It is customary to tip taxi drivers around 10% of the fare.
Ridesharing Apps: In recent years, ridesharing apps like Uber, Cabify, and Beat have gained popularity in Buenos Aires. These apps provide an alternative to traditional taxis and offer convenience, safety, and often competitive fares. However, it is worth noting that the use of ridesharing apps has faced regulatory challenges in Argentina, so availability and regulations may vary.
---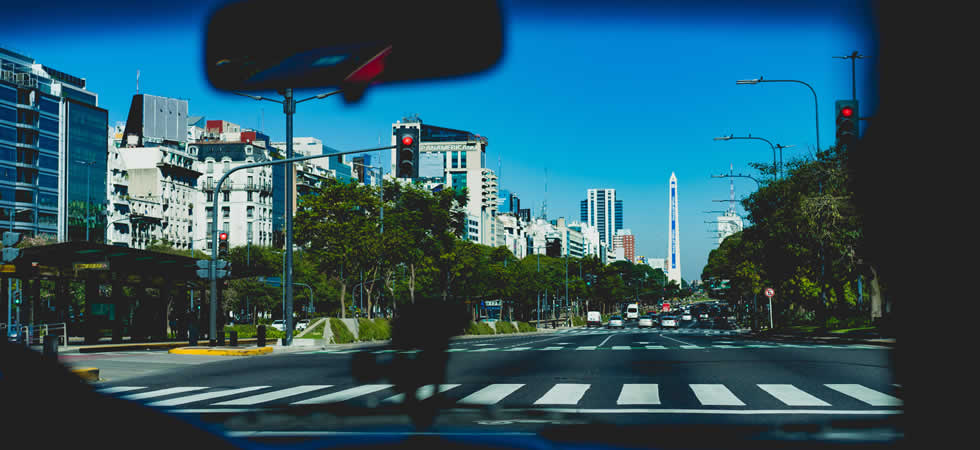 ---
---
Urbain Trains
The urbain trains primarily cater to residents of the Buenos Aires province, located just a 40-minute (or shorter) commute from the city. They offer a convenient and cost-effective transportation option for both daily commuters and travelers entering or leaving the capital. In addition to serving the province, there are also long-distance trains that connect Buenos Aires with cities like Córdoba, Tucumán, Rosario, and more. While there are several urban train lines available, they are not as frequently utilized as buses or the subway. One popular journey is taking the train to Tigre, a city situated outside Capital Federal on the delta of the Río de la Plata. Tigre is often regarded as a nature retreat for porteños (residents of Buenos Aires). During our Tigre Excursion in Buenos Aires, you can experience the train ride and explore Tigre. If that's not enough, consider taking a day trip from Barrio Chino (Chinatown) or Retiro to enjoy a break from the city and soak up a different atmosphere.
Additional Tips for Getting Around in Buenos Aires
Use apps like Moovit or Google Maps for real-time public transportation information, including schedules, routes, and estimated travel times.
Use the app "BA Cómo Llego"; the corresponding website is "www.comollego.ba.gob.ar". "BA Cómo Llego" provides comprehensive information about public transportation routes, including buses, metro lines, and train services, within Buenos Aires. It offers real-time updates, estimated travel times, route planning, and nearest stops based on your location. The app is available for iOS and Android devices, and the website can be accessed on any internet browser. Using BA Cómo Llego will greatly assist you in navigating the city's transport system and finding the best routes to your desired destinations.
Transport can get extremely crowded during peak hours, especially on the metro.
Remember to request your stop by pressing the button or pulling the cord in advance when using buses.
Familiarize yourself with the major landmarks or intersections near your destination to help you navigate Buenos Aires more easily.
If you plan to use taxis, consider using reputable radio taxi companies or the before mentioned apps, which can be contacted by phone or through their mobile apps, for added safety and convenience.
---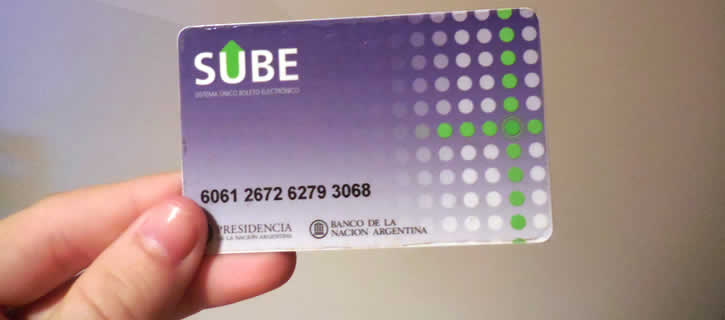 ---
---
Flights to Buenos Aires
Buenos Aires is well-connected to the world, with flights from various international destinations. The most common airlines that operate flights to Buenos Aires include major carriers like Aerolineas Argentinas, LATAM Airlines, American Airlines, United Airlines, and Delta Air Lines. These airlines offer regular flights and provide a comfortable travel experience.
When arriving in Buenos Aires, you have two main airports to choose from. Ministro Pistarini International Airport, also known as Ezeiza Airport, is the primary international gateway located around 35 kilometers from the city center. It handles a large number of international flights and offers modern facilities and services.
The other airport is Jorge Newbery Airfield, also known as Aeroparque, which is situated closer to the city center, making it more convenient for domestic flights and regional connections. Both airports are well-equipped with amenities such as dining options, currency exchange, transportation services, and car rentals. Whether you choose to arrive at Ezeiza or Aeroparque, your journey to Buenos Aires is sure to start off smoothly.
Buenos Aires offers a diverse and comprehensive transportation system that caters to the needs of residents and visitors alike. From the efficient metro and extensive bus network to the convenience of taxis and ridesharing apps, plenty of options exist to explore the city comfortably and affordably. With the SUBE card as your key to seamless travel, you can easily navigate Buenos Aires, ensuring you make the most of your time in this vibrant and captivating city. So hop on the metro, catch a bus, hail a taxi, or request a ride through a ridesharing app, and confidently embark on your Buenos Aires adventure.