---
Welcome to our Travel Guide About Buenos Aires, the city of the cities that has it all: art, culture, history, and beauty united in what once was called "the Paris of Latin America". But, despite its European connections, Buenos Aires definitely has it's own, Latin flavor.
Travel to Buenos Aires for any vacation and know the cosmopolitan capital of Argentina, a unique destination where everything is possible; it's dynamic yet traditional, historical, and avant-garde. Visit the exciting tourist attractions such as museums, art galleries, theatres, monuments and churches, the best restaurants & cafes, squares, green parks and gardens, romantic alleys and beautiful colonial architecture, and modern shopping malls and antique fairs.
---
---
Weather in Buenos Aires
Buenos Aires welcomes visitors with its mild, warm climate that prevails throughout the year. The city experiences distinct seasons: winter from June to August, summer from December to February, spring from September to November, and autumn from March to May. While Buenos Aires is enjoyable all year, the spring and fall seasons are particularly delightful, offering comfortable temperatures and pleasant weather.
Buenos Aires can get quite hot during the summer months, although generally still bearable. It's worth noting that the humidity levels tend to rise during this time, so staying hydrated is advisable, and seeking shade when necessary. In contrast, winters in Buenos Aires are not extremely cold, but you may encounter foggy and misty conditions during the evenings and mornings. While rain is relatively more common in May, October, and November, it's usually reasonable and shouldn't significantly impact your visit.
Buenos Aires boasts many sunny days regardless of the season, making it a favorable destination throughout the year. So, whether you're planning to explore the city's historical landmarks, immerse yourself in its vibrant culture, or indulge in its culinary delights, Buenos Aires offers a pleasant and inviting atmosphere to enhance your travel experience.
---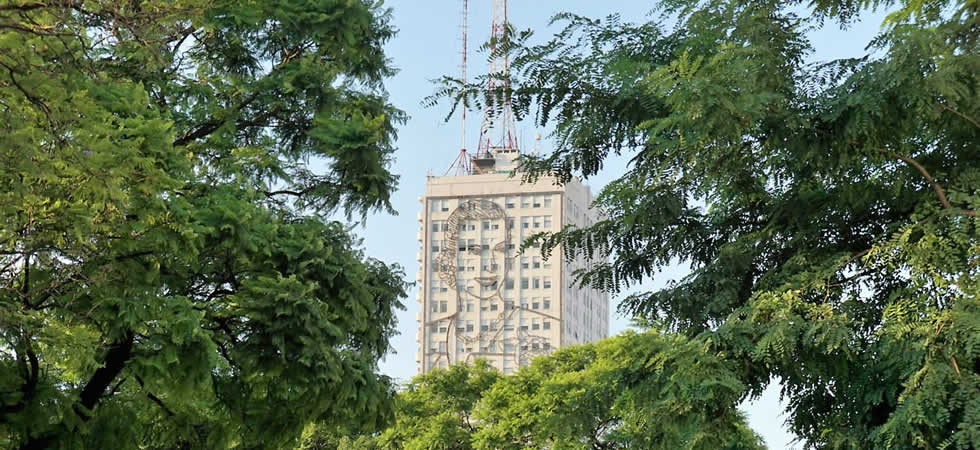 ---
---
How to Get to Buenos Aires
Planning a trip to Buenos Aires, the bustling capital of Argentina is an exciting endeavor. There are multiple ways to access this captivating destination.
By Plane
Buenos Aires is well-connected to major cities worldwide through its two international airports: Ministro Pistarini International Airport (Ezeiza) and Jorge Newbery Airfield (Aeroparque).
Ministro Pistarini International Airport (Ezeiza):
Situated approximately 22 kilometers southwest of the city center, Ezeiza Airport is the main gateway for international flights. It serves as the arrival point for most long-haul flights and offers many services and amenities. You can easily reach the city center from the airport by taxi, shuttle service, or private transfer.
Jorge Newbery Airfield (Aeroparque):
Located just 15 minutes from downtown Buenos Aires, Aeroparque primarily handles domestic and regional flights. It provides convenient access to the city center, making it a popular choice for travelers from neighboring countries or other Argentine cities.
By Boat
For a unique and scenic travel experience, consider taking the Buquebus, a ferry service that connects Buenos Aires with the neighboring countries of Uruguay and Paraguay. The Buquebus terminal is conveniently located in Puerto Madero, a trendy neighborhood in Buenos Aires. You can choose between a high-speed ferry or a more leisurely cruise, enjoying breathtaking river views as you travel to the city.
By Bus:
If you prefer an overland adventure and want to explore the landscapes, traveling to Buenos Aires by bus is a great option. The city has a well-developed long-distance bus network connecting it with various destinations in Argentina and neighboring countries. Buenos Aires' main bus terminal, Retiro, is centrally located, making it easily accessible from different parts of the city.
Buenos Aires welcomes visitors from around the world, offering various transportation options. Plan your trip to Buenos Aires with anticipation, and get ready to immerse yourself in the lively rhythm of this captivating destination.
---
---
Drinking Water in Buenos Aires:
Access to safe drinking water is crucial for every traveler. In Buenos Aires, tap water is generally safe for drinking. The city's water supply undergoes rigorous treatment processes, meeting international standards. However, some visitors may prefer bottled water for added peace of mind. Bottled water is widely available in convenience stores, supermarkets, and restaurants throughout the city. Remember to check the bottle's seal before purchasing to ensure its integrity.
---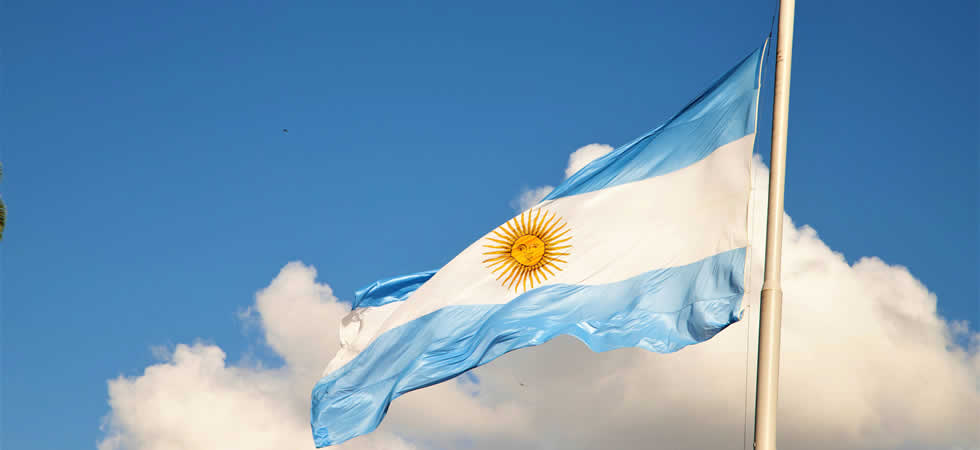 ---
---
Internet in Buenos Aires:
Staying connected while exploring Buenos Aires is essential in today's digital age. The city offers excellent internet connectivity, with various options available for tourists:
WiFi Hotspots:
Many cafes, restaurants, and public spaces in Buenos Aires provide free WiFi access. You can easily find these hotspots by checking for signs or inquiring with the establishment's staff.
SIM Cards: If you prefer continuous internet access on your mobile devices, purchasing a local SIM card is convenient. Telecom companies like Claro, Movistar, and Personal offer prepaid SIM cards with data packages. You can find these SIM cards in official stores, kiosks, or mobile phone shops throughout the city.
Portable WiFi Devices: Another option is to rent portable WiFi devices, also known as pocket WiFi or Mi-Fi. These devices allow you to connect multiple devices simultaneously and provide internet access wherever you go. They can be rented from specialized companies or even available for pick-up at the airports.
Using a VPN is recommended if you use a public WiFi connection and you want to secure your data. For instance, you can also use it to access "your" Netflix (from your home country) from Argentina.
---
---
Safety for Tourists in Buenos Aires:
Buenos Aires is generally a safe city for tourists, but taking some precautions is essential. Awareness of your surroundings and taking precautions is vital to ensure a safe and enjoyable trip.
One common issue in the city is cell phone theft, which unfortunately occurs frequently. Thieves may even snatch your phone from your hand in broad daylight. To minimize the risk, avoiding using your phone in public spaces is advisable. If you need to make a call or send a message, step inside a store or find a safe and less crowded area.
For solo female travelers, it's important to exercise caution, especially at night. It's recommended to avoid traveling alone and try to join groups or travel with companions whenever possible. As with any destination, it's crucial never to leave your drink unattended and refrain from accepting drinks from strangers.
A typical scam to be aware of is the "mustard scam." This typically occurs on public transit when someone points out a stain on your clothing and offers to help clean it while an accomplice attempts to steal your wallet or belongings.
A known scam in Buenos Aires is the classic motorcycle drive-by, where someone goes by on a motorbike and snatches your backpack/camera/phone/anything they can get their hands on. Pickpocketing also happens.
Stay vigilant and be cautious of any unexpected assistance from strangers.
Trusting your instincts is vital in any situation. If something feels off or suspicious, trust your gut and remove yourself from the situation. It's also a good idea to share your itinerary with loved ones so they are aware of your whereabouts during your trip.
Neighborhood Selection: Buenos Aires consists of diverse neighborhoods, each with its own character. While most areas are safe, it's recommended to familiarize yourself with the neighborhoods you plan to visit and seek advice from locals or your accommodation regarding safety concerns.
Transportation: Use authorized taxis or reputable ride-hailing services like Uber to ensure safe and reliable transportation. Avoid unmarked taxis or sharing personal information with strangers.
Money and Documents: Keep your money, passport, and other important documents secure. It's advisable to carry only a copy of your passport while exploring the city and store the original safely.
In case of an emergency, dial 911 for immediate assistance.
---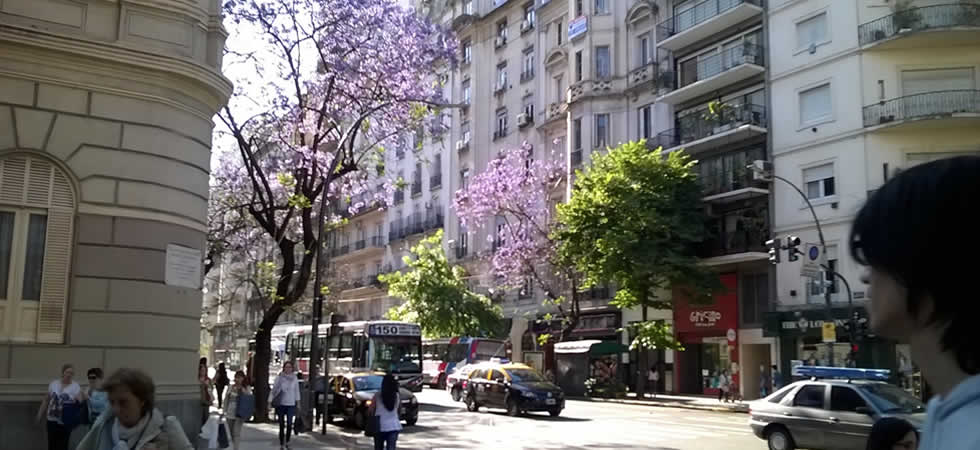 Electriticy in Buenos Aires
220V, 50Hz. Argentina uses the European two-prong and the Australian slanted plugs on most wall electrical outlets.
Time and Timing in Buenos Aires
Eastern Standard Time(EST) plus one or two hours; Argentina does not observe daylight-saving time.
A few additional comments on timing in Buenos Aires. Dinner time is late: 9-10.30 pm (or later on weekends); restaurants won't even open until 7-8 pm
Nightlife is even later. For going out, start at a bar at 1 am (after dinner), and go to a club after 3 am. After the clubs close – around 6-7 am - many people continue to after-parties into the morning.
National holidays in Buenos Aires
New Year's Day (Año Nuevo) - January 1st: The first day of the year is celebrated with joy and enthusiasm. Many gather with family and friends to welcome the new year with fireworks, parties, and festive meals.
Day of the Falkland Islands (Día de las Islas Malvinas) - March 2nd: This day commemorates the sovereignty dispute between Argentina and the United Kingdom over the Falkland Islands. It is a day of remembrance and reflection for Argentineans.
Veterans Day and Day of the Fallen in the Malvinas War (Día del Veterano y de los Caídos en la Guerra de Malvinas) - April 2nd: This holiday honors the veterans and fallen soldiers of the Falklands War. Ceremonies and memorial services take place nationwide to pay tribute to those who sacrificed their lives.
Labor Day (Día del Trabajador) - May 1st: A day dedicated to workers' rights and achievements. It is a public holiday celebrated with parades, rallies, and demonstrations organized by trade unions and labor organizations.
National Flag Day (Día de la Bandera) - June 20th: This day commemorates the death anniversary of Manuel Belgrano, the creator of the Argentine flag. It is a day to honor the national flag with ceremonies, patriotic speeches, and events held nationwide.
Independence Day (Día de la Independencia) - July 9th: Argentina's most significant national holiday, marking the country's independence from Spain in 1816. It is celebrated with grand parades, traditional music, dancing, and fireworks.
Malvinas Day (Día de Malvinas) - April 2nd (observed on the Monday closest to April 2nd): This public holiday is observed to remember the fallen soldiers and the ongoing dispute over the sovereignty of the Falkland Islands.
National Day of Memory for Truth and Justice (Día Nacional de la Memoria por la Verdad y la Justicia) - March 24th: A day to remember and honor the victims of the military dictatorship that ruled Argentina from 1976 to 1983. It is a day of reflection, remembrance, and solidarity with human rights movements.
Christmas (Navidad) - December 25th: Christmas is widely celebrated throughout Buenos Aires and Argentina. Families gather for festive meals, exchange gifts, and attend midnight Mass.
Each holiday holds its own importance and is observed with various activities, customs, and traditions. Remember that some holidays may involve businesses and government office closures, while others may bring festive events and celebrations to the streets of Buenos Aires.
---
---
Money in Buenos Aires
The Argentine's use the Argentinian Peso (ARS) and the symbol is similar to the dollar sign: $. In Argentina, the shortcut for the US dollar is USD or U$S. If you only see the $ sign, they generally refer to 'pesos'.
The Argentinian currency is very unstable and on top of that, there are different exchange rates in Argentina: the official one, the MEP rate (a preferential exchange rate for foreign tourists; MEP means Electronic Payment Market) and the Blue Rate: the rate received when buying and selling a physical dollar at (clandestine) exchange houses (called "cueva" (cave) in Spanish) (see below).
The dollar blue is the informal name given to the U.S. dollar bills circulating at a rate of exchange much higher than that of the official Argentine peso. The dollar blue got its start in 2002 as a way to help Argentines skirt currency controls put in place by the government. Today, it's an important part of the Argentine economy, used by everyone from big businesses to everyday people.
Overview of the exchange rates in May 2023
---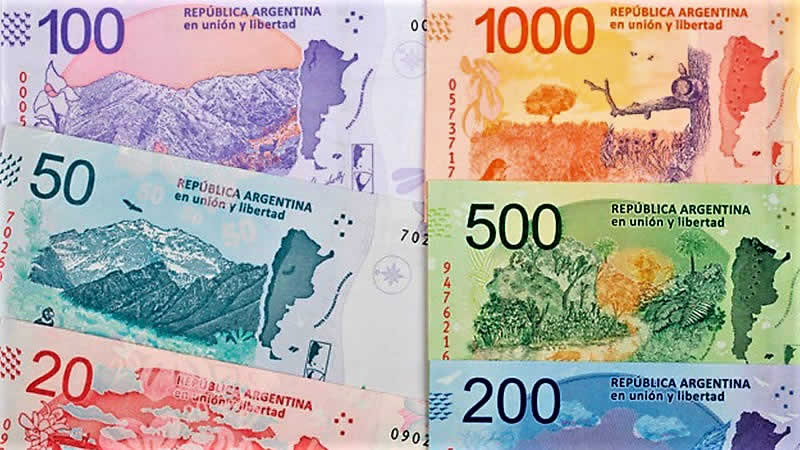 How to get pesos?
First of all, since the exchange rate fluctuates hard, don't change your local (USD, EUR …) money to Argentinian pesos in your home country. The second tip: don't change too much, because there are restrictions on change Argentine pesos back to USD or Euros (you can change a maximum of 100 dollars back per person).
ATM or Cajero Automático
While in most countries this is the most common way to get money, it's not in Argentina. It's expensive (commissions), there are restrictions, you get a terrible exchange rate and sometimes there is no money at all in the ATM.
The best option is to change your cash USD into pesos in one of the many exchange houses. Exchange bureaus only accept banknotes higher than 20 USD or 20 Euro and you cannot change coins (nor withdrawing money). A recommended exchange house is Mundoforex (several locations in Buenos Aires) or Busterminal Cambios (at the airport).
Western Union/ Xoom
If you want to travel without cash, you can send yourself money while traveling in Argentina, through XOOM or Western Union in Buenos Aires. So you can send money to yourself in Argentina and pick it up at one of their offices in Buenos Aires.
Always put your FULL name as it appears on your ID/Passport (don't leave your middle name out if it's on your ID) and don't forget to bring your passport to pick up your WU transfer.
Credit cards in Argentina
In Argentine, you can pay by credit card at most restaurants/ shops/ hotels. Only the smaller ones might not offer this option to better always ask. Since 2023, the credit card companies use the MEP rate, so when making a credit card payment in Argentina you have a much more favorable rate compared with the official. There are also debit Mastercard- or Visa cards available, such as Revolut.
---
---
History of Buenos Aires
Pedro de Mendoza, a Spanish explorer hailing from the noble town of Guadix in the province of Granada, played a significant role in the history of Buenos Aires. In 1529, he received a commission from Emperor Charles V to conquer and colonize the Rio de la Plata region. Equipped with 11 vessels and 1,200 men, Mendoza embarked on his journey in 1534 but encountered a terrible storm that scattered the fleet along the Brazilian coast. During this time, his lieutenant, Osario, was believed to have been assassinated, possibly on Mendoza's orders.
Eventually reaching the Rio de la Plata estuary, Mendoza founded Buenos Aires on February 2, 1536. However, the colonists faced challenges such as disease outbreaks and attacks from the indigenous Querandi people. Tragically, Mendoza's brother, Diego, was killed along with three-quarters of their men, and the city was captured and burned down by the natives. Disappointed, Mendoza left Juan de Ayolas in charge and sailed back to Spain in 1537 but tragically died.
The original city founded by Mendoza was situated in what is now the San Telmo district, south of the city center. It wasn't until 1580 that Juan de Garay, another Spanish conquistador, arrived from Asunción, Paraguay, and established a permanent settlement in Buenos Aires. The city flourished with trade, although Spain's trade restrictions on Buenos Aires frustrated its traders, leading to the development of a black market. Eventually, Charles III of Spain eased these restrictions, opening Buenos Aires as a port in the late 1700s.
During the British invasions of the Rio de la Plata in 1806 and 1807, British forces attempted unsuccessful attacks on Buenos Aires. On May 25, 1810, the citizens of Buenos Aires ousted the Spanish viceroy and established a government, a momentous event now celebrated as a national holiday in Argentina. The country formally declared independence from Spain in 1816.
In the latter part of the 19th century, the construction of Argentine railroads facilitated settlement and the cultivation of the pampas, fueling economic growth. This attracted a wave of European immigrants in the 1920s, establishing Buenos Aires as a favored destination. The city experienced the growth of shanty towns (villas miseria) around its industrial areas, which persisted until the 1950s.
Buenos Aires played a central role in Peronism, and the famous demonstration on October 17, 1945, known as "Dia de la Lealtad," took place in the Plaza de Mayo. This historic square became an important gathering place for demonstrations and political events in the following years.
Despite its rich and sometimes turbulent history, Buenos Aires thrives as a city full of flavor, charm, and excitement. It has become a jewel in South America, attracting visitors with its diverse cultures and vibrant neighborhoods. With a flourishing tourism industry, Buenos Aires continues to captivate the hearts of travelers, offering an unrivaled spirit that sets it apart from anywhere else in the world.